Stream Team
Let's face it, we couldn't imagine life without games, so join our stream team and help us bring some gaming magic into the lives of people with physical disabilities right across the world. Organise your own gaming stream, marathon, or event at your own convenience, and raise donations by joining our Tiltify and JustGiving campaigns!
We'll help you max out your fundraising and fun, and by streaming in support of SpecialEffect, you'll get access to fundraising resources and guides, a special section of our Discord only for streamers, and information on NEW upcoming streaming events!
Streamer Spotlight: RebelWheelzGaming
"I now have so many awesome friends… it just goes to shows that gaming is honestly a great thing." – the wonderful RebelWheelzGaming shares her thoughts and experiences.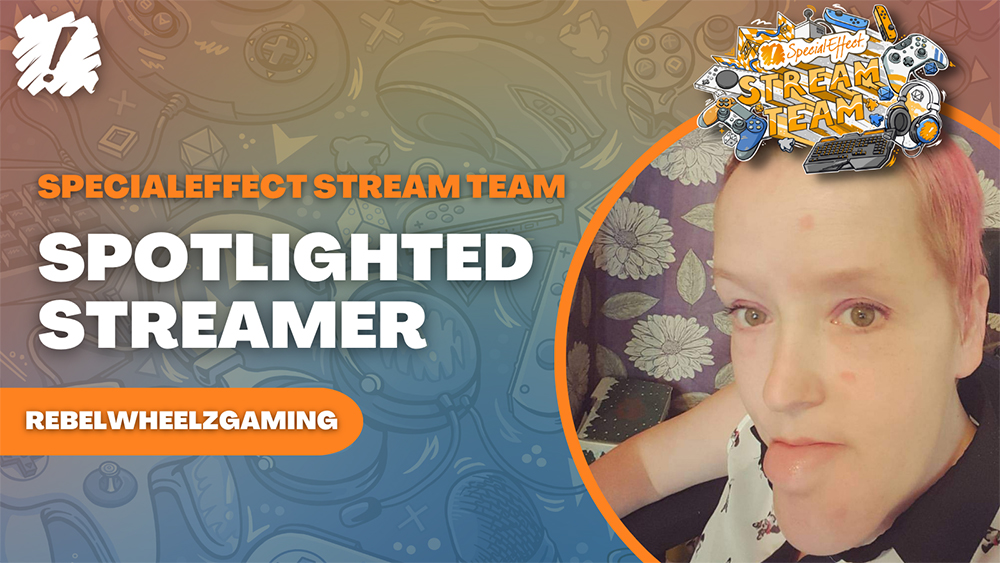 Featured Streamers
Join our Stream Team!
1: Decide what
What is it you want to stream? Games, TTRPG's, board games, IRL adventures, speed runs? The sky's the limit!
2: Decide where
Make sure you're safe and comfortable by deciding on and perfecting your perfect streaming setup! Are you streaming from home, from an event, have you hired out a hall for a weekend long LARP stream?
3: Decide when
Pick a date that ticks all your boxes, and keep an eye out for SpecialEffect events and streams!
4: Let us know!
Get in touch and let us know about your plans, and you may be selected to be one of our spotlighted streamers! We'd love to support you and ensure you have everything you need to have the best charity stream ever. You can drop us an email, join our official community Discord, or just tweet at us!
Links
Resources Discord Justgiving Tiltify Twitter
Thank you!
We couldn't do what we do without your support. Seriously.
Illustrations on this page by the wonderful Mat Roff