EyeMine 2
Play Minecraft with your eyes!
Many people with severe physical disabilities struggle to have the dexterity or movement to play Minecraft, but now there's a way for many of them to join in – simply by moving their eyes.
Download Eyemine 2
"We're all the same in a Minecraft world and I'm not disabled there. It's helped me to be seen more equally by others, and not judged because of my disability."
Look and play!
EyeMine is our free eye-control optimised software that enables Minecraft to be played without a keyboard or a mouse. It's been downloaded thousands of times around the world, opening up the Minecraft experience to people with even the most severe disabilities and offering them full access to every feature of the game.
EyeMine 2 now takes the core playing experience for both beginners and advanced players to the next level!
Windows-based EyeMine 2 is free to download for anyone with a Minecraft account and works with a wide range of eye-trackers.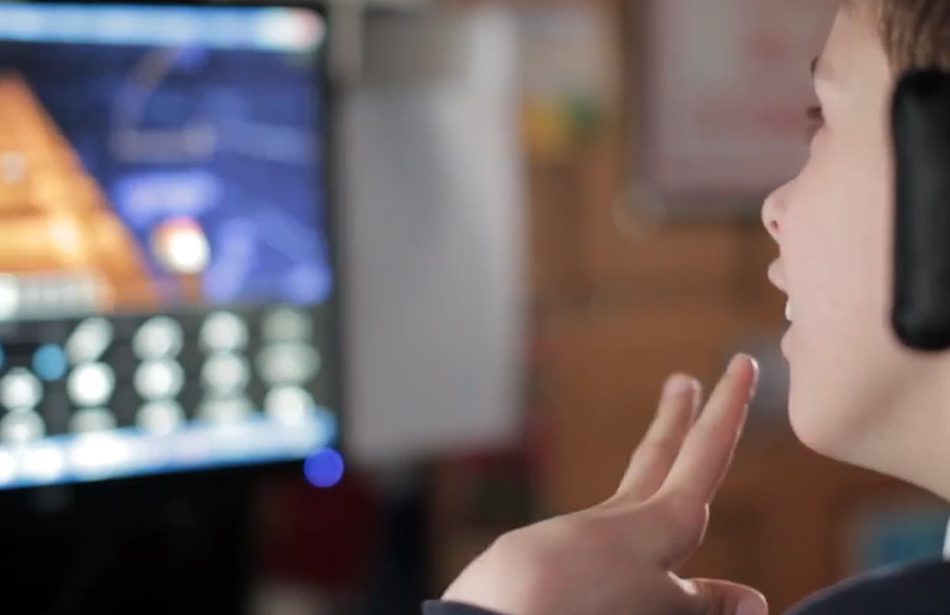 New for EyeMine 2:
Support for more eye-trackers
EyeMine now supports more eye-trackers than ever, including Tobii Dynavox trackers, Tobii gaming trackers, the Irisbond Duo and any tracker that can be used to control the cursor – including the MyGaze, Alea and many more!
Dwell to build and mine
Dramatically cut construction time on large projects by looking and 'dwelling' on an area to build and mine in lightning quick time.
Feature-rich keyboards
New keyboards allow more control over creative building, and the keyboards are flexible, easier to reposition and resize – and even customise!
Saveable toolbars
A fantastic time-saver! Store and load your favourite building items for whenever you need them.
Simpler installation
We've made it easier for you to get EyeMine up and running with both Minecraft and a range of eye trackers.
Tutorial videos
Let our tutorial videos get you up and running with EyeMine.
There's also
– Better weapon handling
– Adjustable walk and look speeds
– Ironsights
– Minecraft Java Edition 1.14.4 support
…and many more improvements for an enhanced gameplay experience.
How does EyeMine work?
Eye-trackers have inbuilt infrared cameras that track where your eyes are looking and translate that into mouse pointer movement around the screen. You can 'click' by dwelling (staring at a screen button for a certain length of time) or by using a switch that's plugged in to the computer.
EyeMine requires a Windows PC running at least Windows 7 with the minimum spec for Minecraft, plus an eye-tracker device and a Minecraft account. Any of these eye-trackers will provide full functionality. Any eye tracker with its own software that allows you to control the mouse will also work, but with more limited functionality. EyeMine isn't compatible with Minecraft on mobile or gaming consoles.
To help you get started, there's a growing list of tutorial videos available.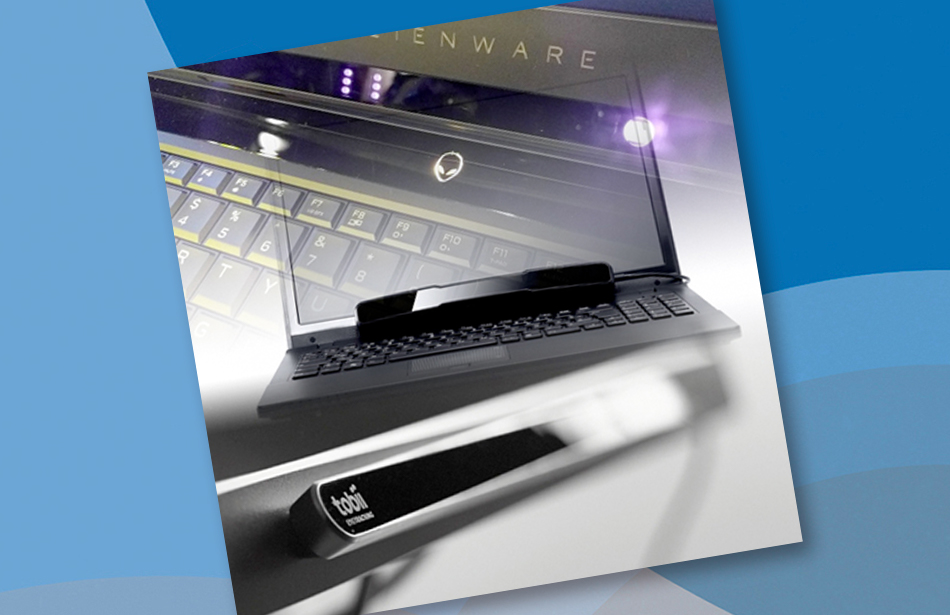 Not just for eye control
EyeMine isn't limited to eye control. Anything that controls the mouse cursor can be used – a joystick or trackball, for example – or a head-controlled mouse. Here's the fantastic Paige playing the game by moving her head instead of her eyes. If you look closely you'll see a silver dot on her forehead that's being tracked by the HeadMouse sensor.
"My daughter Paige has now been using Eyemine with her HeadMouse successfully for a while now. She's thoroughly enjoying being able to play Minecraft all by herself! Thank you so much for developing such an amazing programme." – Paige's mother Nikki
Hundreds of people all over the world have downloaded EyeMine, and if you're enjoying using it in whatever way, it would be great to hear from you!
Why SpecialEffect?
We've been working with eye-gaze and complex disability since 2007; modifying, training, advising and adapting the technology to suit individual needs. Our founder and CEO, Dr Mick Donegan, is an acknowledged world leader in the development and application of eye-gaze technology, and has extensive experience in bridging the gap between the potential and the practical use of the technology.
With such expertise to draw on, our teams are dedicated to doing whatever we possibly can to make eye-gaze successful.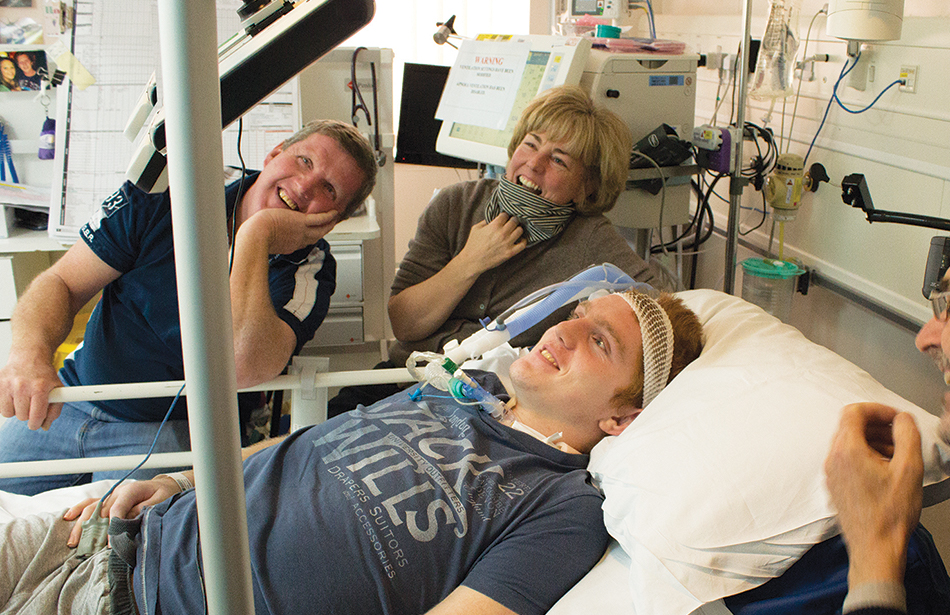 Thank you!
A huge thank you to our beneficiaries Becky, Tiago and Ian for their invaluable feedback and support throughout the development and testing of EyeMine.
EyeMine would not have been possible without the remarkable work of the EyeMine team, including Bill Donegan and Kirsty McNaught.
EyeMine is a fork of the opensource OptiKey project. Many thanks to Julius Sweetland, creator of Optikey.